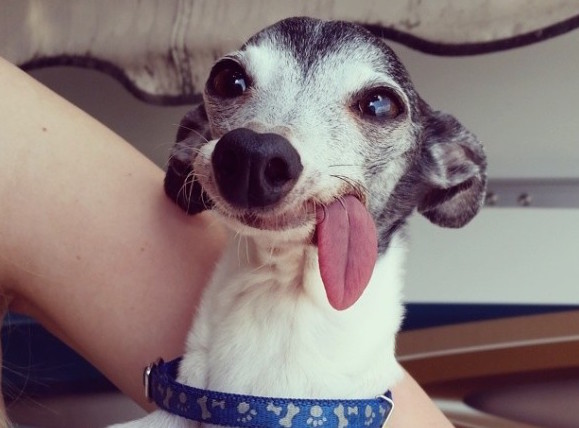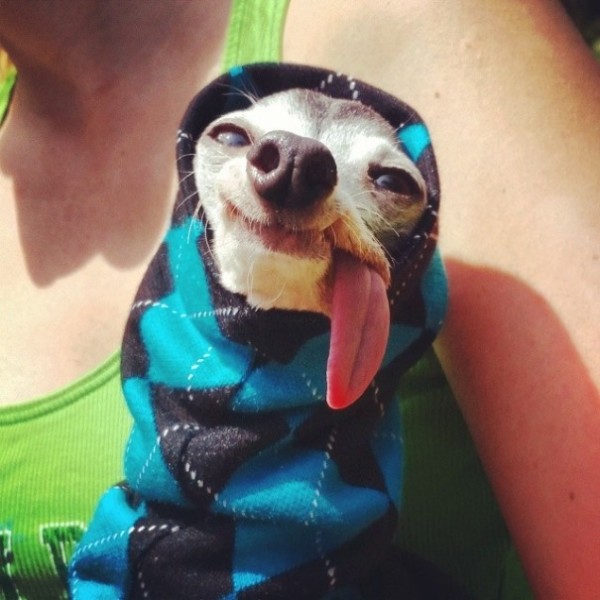 Zappa is a toothless 15-year-old Italian greyhound who looks exactly like everyones most loved Ice Age character, Sid the Sloth. Because of her age Zappa lost most of her teeth a few years ago which also just happens to be when she started sticking her tongue out.
Zappa's owners Sadie and Rosalie Millen say that her unconventional beauty and appearance only strengthen their love for Zappa and that they hope to show others how fun it is to care for a senior dog. We must say, we absolutely love the look Zappa has got going on!
You can see more of Zappa over at therealzappa and by following her on Facebook and Instagram.