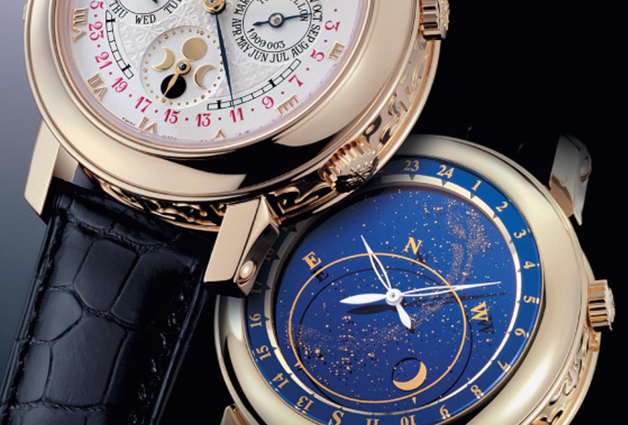 Have you ever wondered how much it would cost to own one of the world's most expensive watches? well the answer is millions. We've put together a list of the 10 most expensive watches in the world ranging from $1,000,000 to $25,000,000!. Check them out below in descending order.
10. Hublot Black Caviar Bang – $1,000,000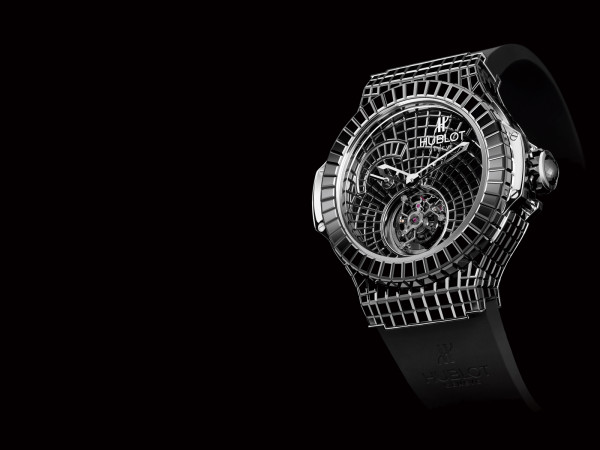 We start the list with the Hubolt Black Caviar Bang, a watch that takes us straight into the league of millionaires with a price tag of exactly $1 million. The case is crafted from 18k white gold and hundreds of cut black diamonds which total an impressive 34.5 carats. If you like your diamonds then you'll also love the fact that there are 322 diamonds on the case, 179 on the bezel and 3o on the clasp.
9. Chopard Super Ice Cube – $1,100,000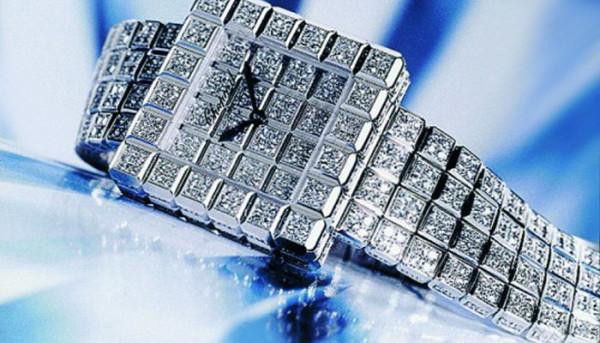 Like the Hubolt watch the Swiss made Chopard Super Ice Cube ladies watch also comes in an 18k white gold case but costs $1.1 million and comes with 60-karats of glistening perfectly square cut diamonds.
8. Patek Philippe Sky Moon Tourbillon – $1,300,000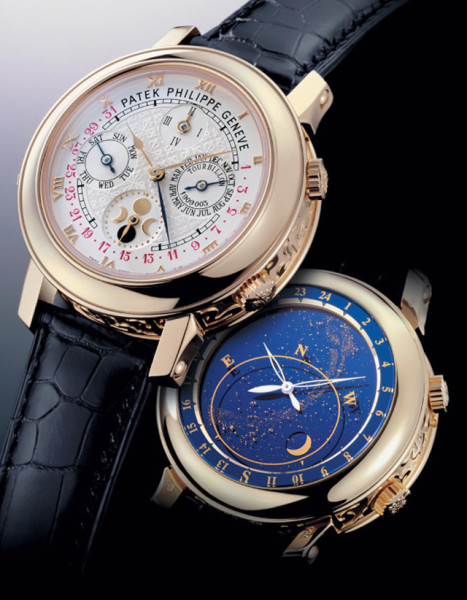 The Patek Philippe Sky Moon Tourbillon comes in a white gold case and a strap crafted from crocodile skin, however it's the inside of this watch that sets it apart from the rest, it's one of the world's most complex wrist watches.
7. Vacheron Constatin Tour de I'lle – $1,500,000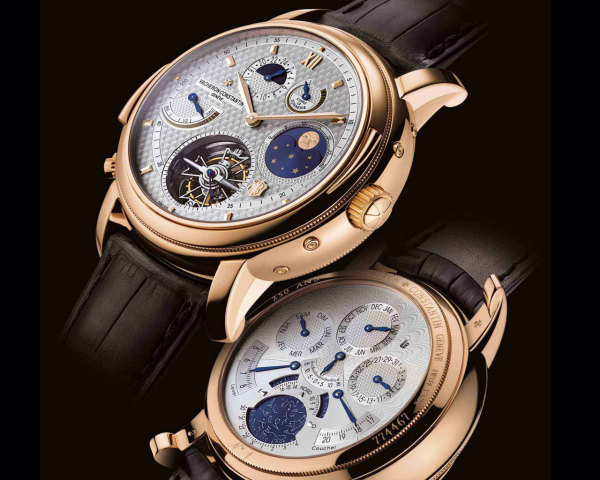 This Rose Gold watch is also thought to be one of the world's most complex wrist watches with 834 individual parts. The watch took over 10,000 hours to design and comes finished in Sapphire crystals and has an alligator leather strap to match.
6. Franck Muller the Aeternitas Mega 4 – $ 2,400,000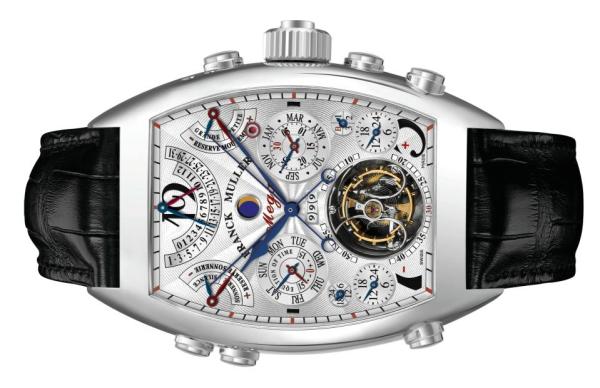 It would seem that watch makers try and outdo each other these days with complicated designs and the Aeternitas Mega 4 by Franck Muller is no exception. With 99 jewels and an incredible 1483 components Franck Muller proudly claims this as the world's most complex wrist watch.
5. The Piaget Emperador Temple – $ 3,300,000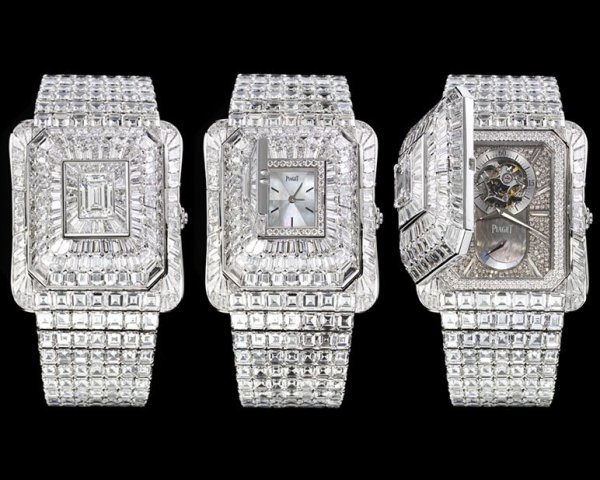 Making our way up the list to number five we come to the The Piaget Emperador Temple, a watch that resembles the design of a pyramid. Overall there are 1212 diamonds distributed on the, justifying that insane $3.3 million price tag.
4. Patek Philippe Platinum World Time – $4,000,000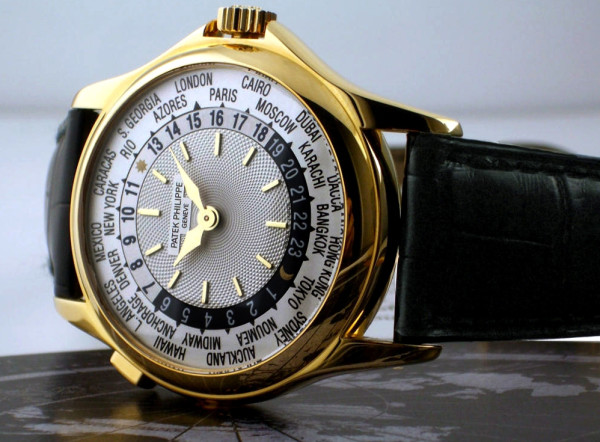 Watch maker Patek Philippe returns at number 4 in the world with The Platinum World Time which sold at auction in 2002 for an incredible $4 million. A one off timepiece, at the time of its creation it was thought to be the most expensive watch in the world. One of its coolest features is that it will tell you the correct time no matter where you are in the world.
3. Louis Moinet Meteoris Watch – $4,600,000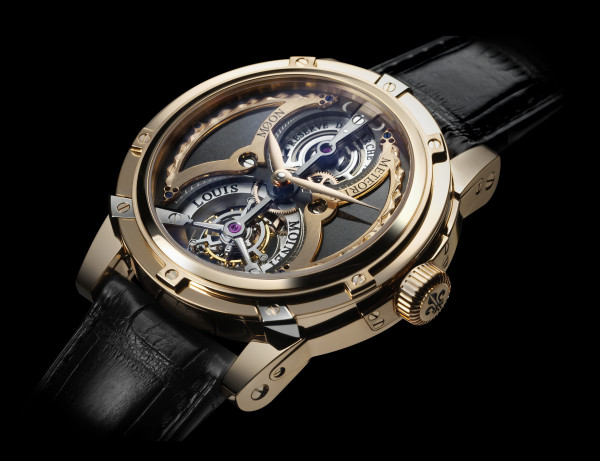 If you want an out-of-this-world watch then expect to pay an extraordinary price, such is the case of the Louis Moinet Meteoris Watch. Costing $4.6 million the watch is crafted from rare materials from space including minerals found on the moon, a Mars meteorite and an astroid.
2. Patek Phillipe, Henry Graves, Pocket Watch – $11,000,000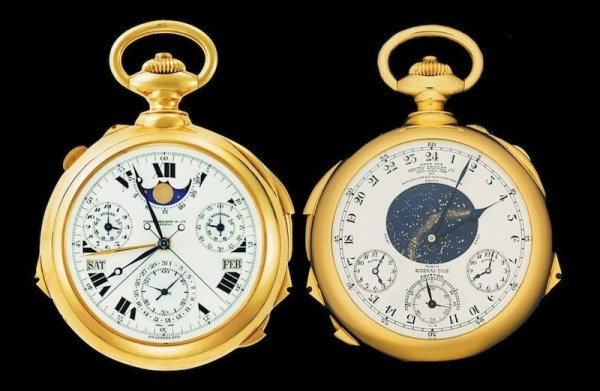 Coming in at second is this beautifully designed 18-karat gold pocket watch by Patek Philippe. The watch was designed for a banker named Henry Graves Jr. in 1933 and took five years to design and create due to it's 24 mechanical features capable of other things beyond basic timekeeping, otherwise known as 'complications'.
1. Chopard 201-Carat Watch – $25,000,000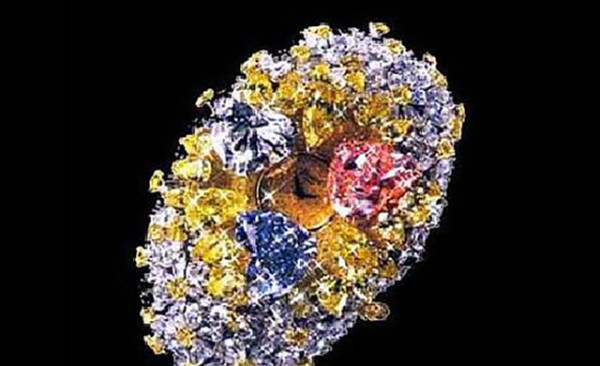 The Chopard 201-karat looks more like a bracelet than a watch thanks to its 201 karats of coloured diamonds. All those diamonds of course come at a price, $25 million to be precise, making the Chopard the world's most expensive watch.