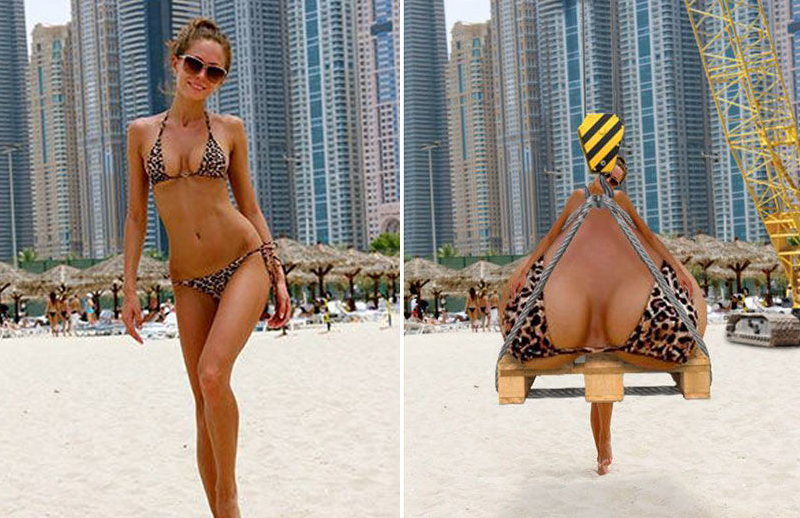 Some of you may remember that not too long ago we shared the hilarious work of James Fridman, a self-proclaimed Photoshop guru that uses his talent to answer the Photoshop requests he receives over on Twitter.
So what makes Fridman's Photoshop masterpieces so good? the fact that he takes the requests he receives quite literally, so for instance when someone asks to for him to Photoshop in the "Eyefell" tower what you end up with is the Eiffel tower literally surrounded by falling eyes.
This humorous approach has earned the Photoshop troll more than 430k followers on Twitter even though he's only tweeted 74 times. The coolest part? you too can request your very own Photoshop from James on Twitter, if you're brave enough that is!.
1.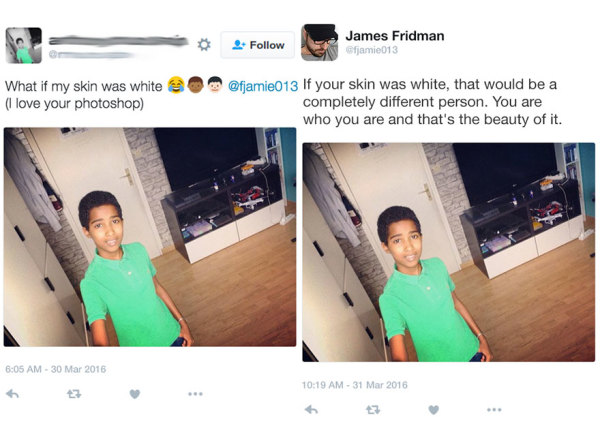 2.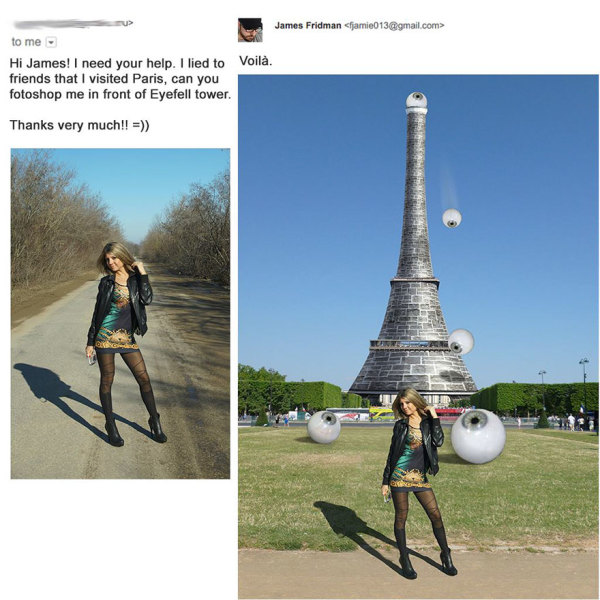 3.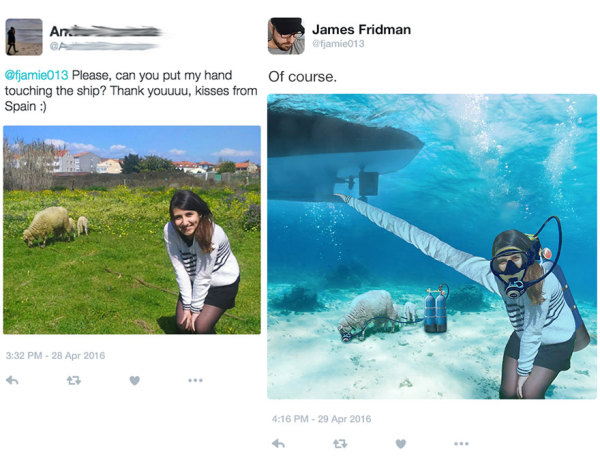 4.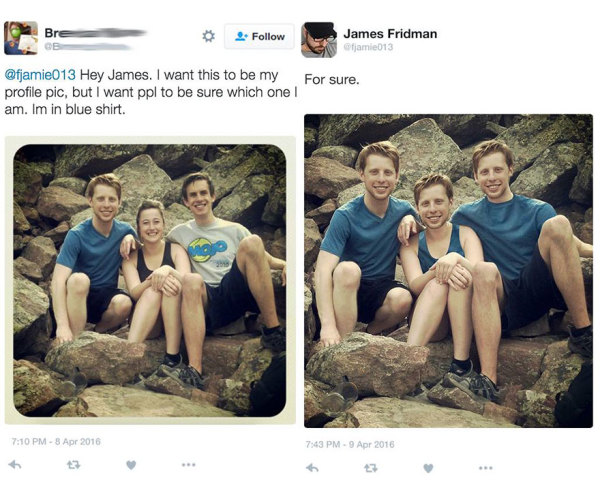 5.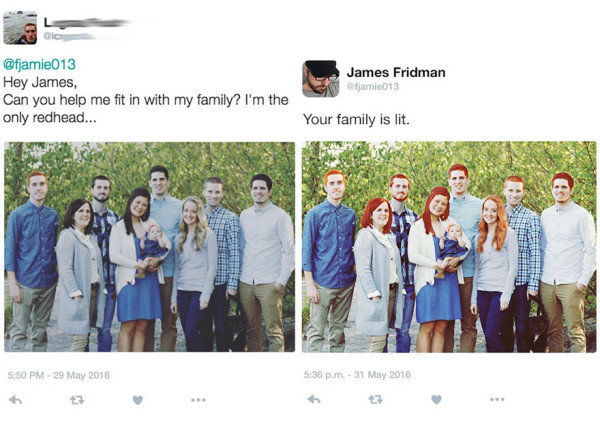 6.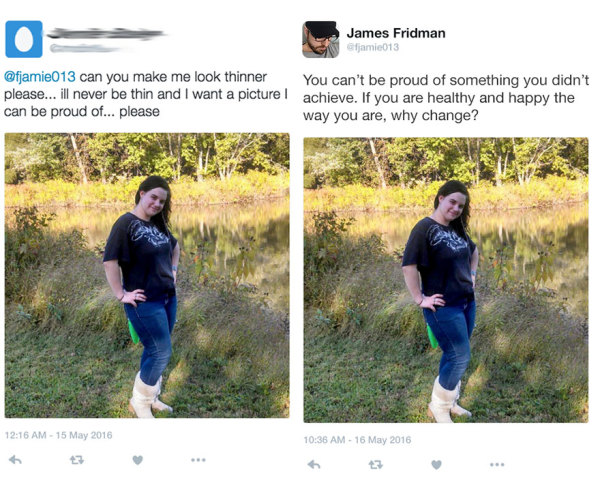 7.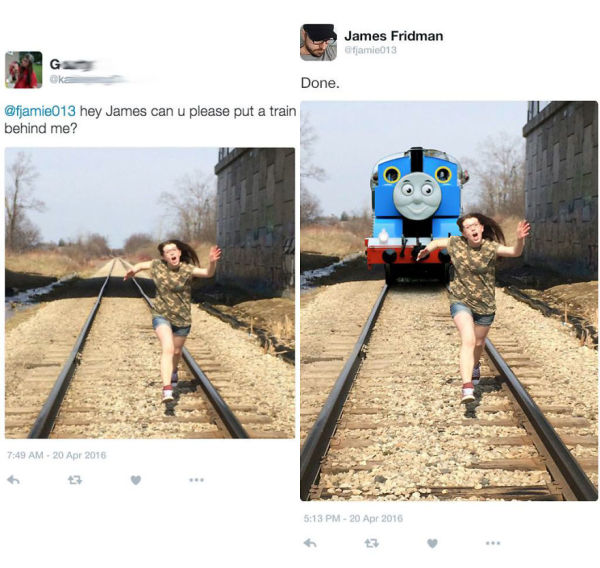 8.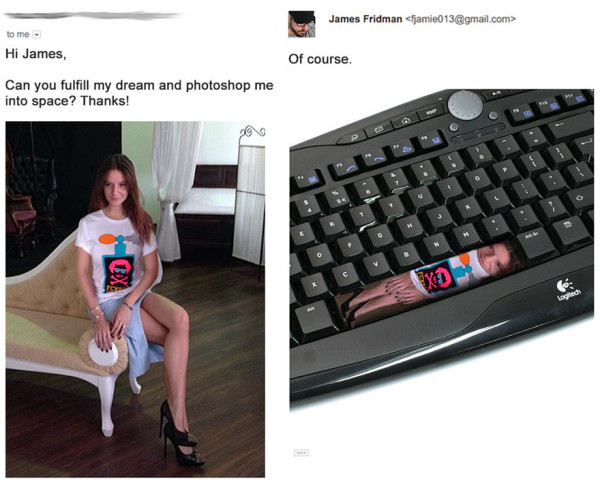 9.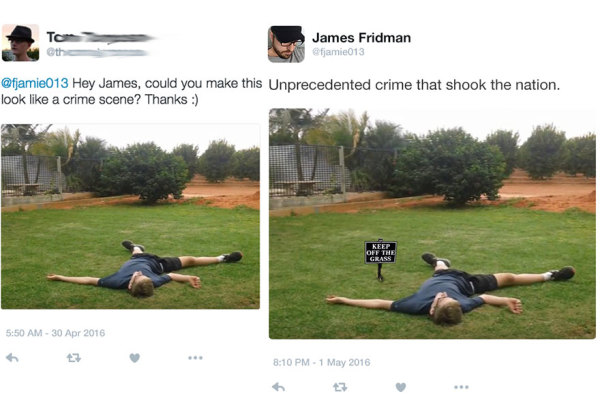 10.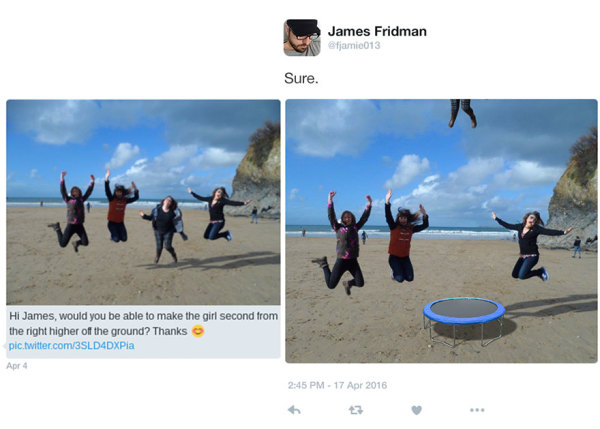 11.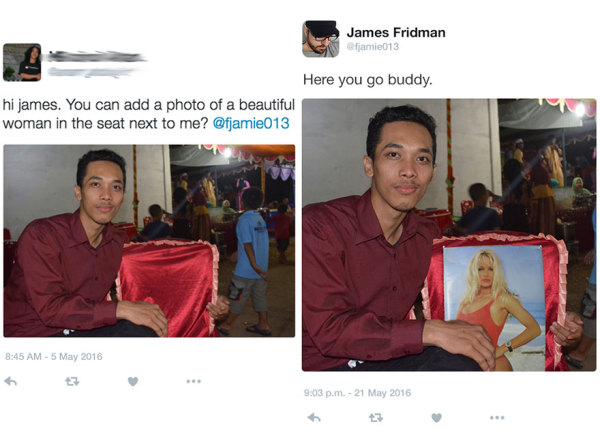 12.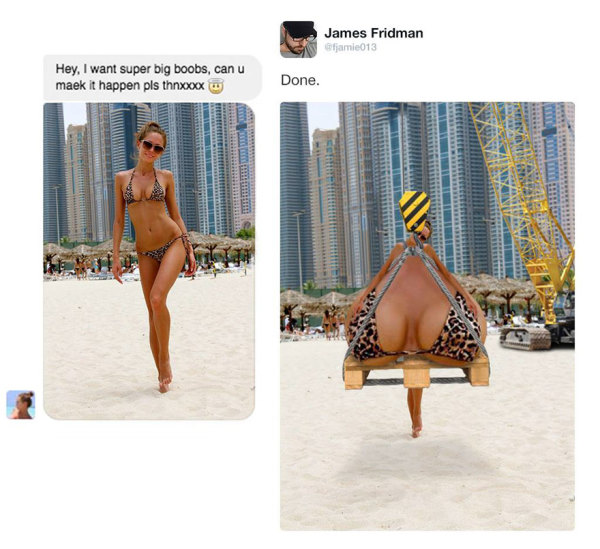 13.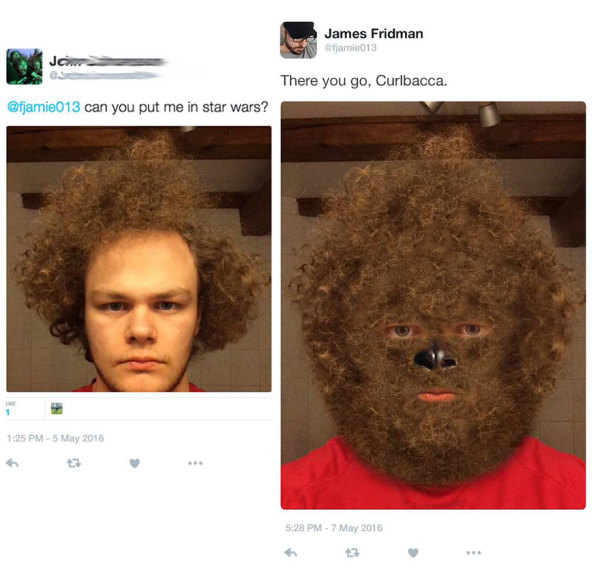 14.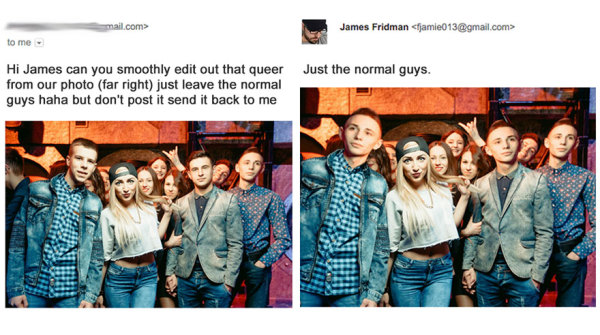 15.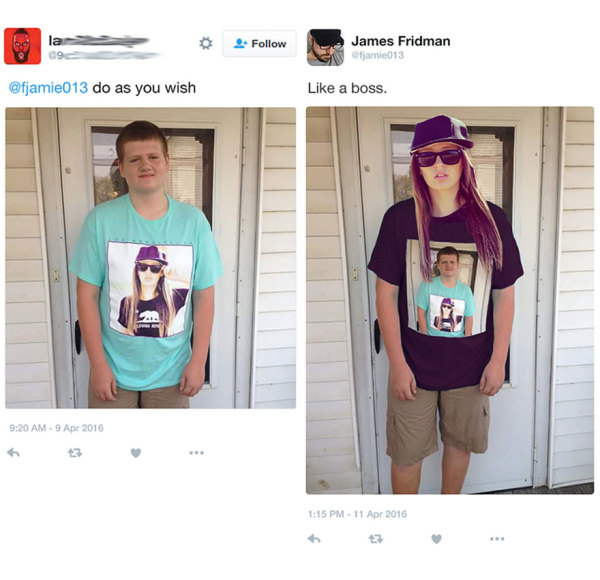 16.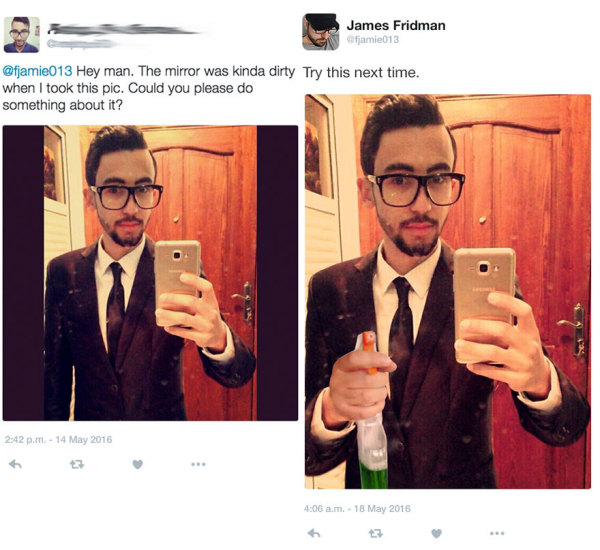 17.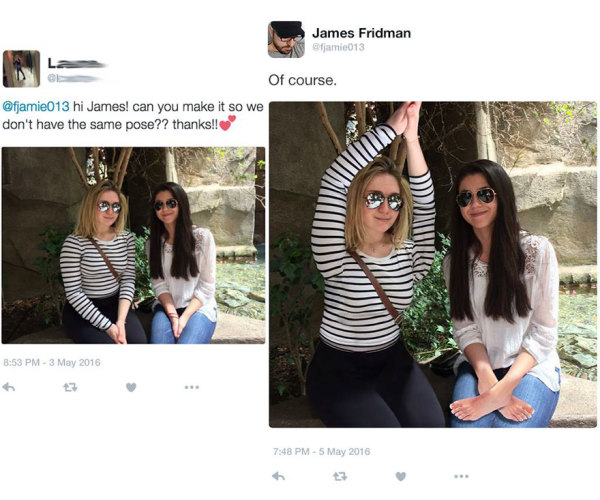 18.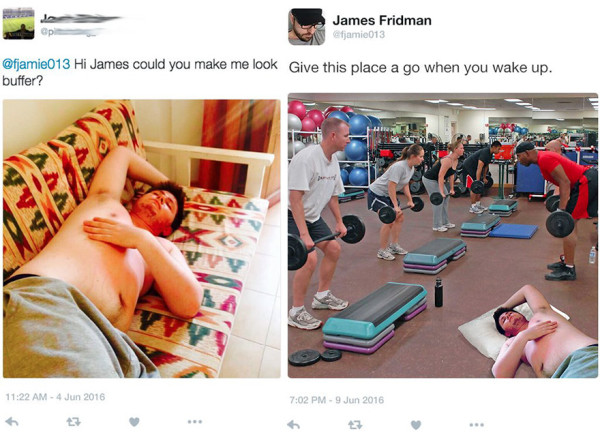 19.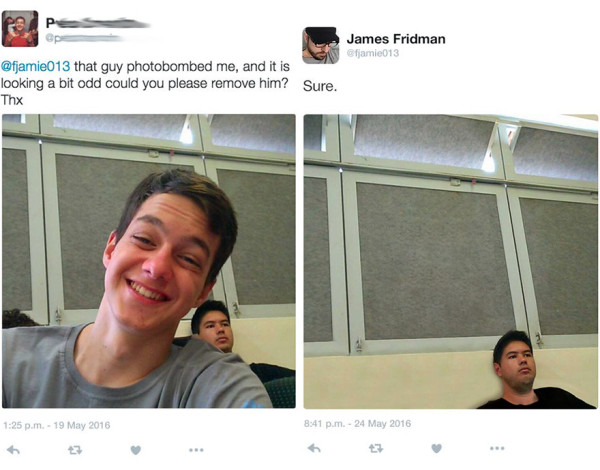 20.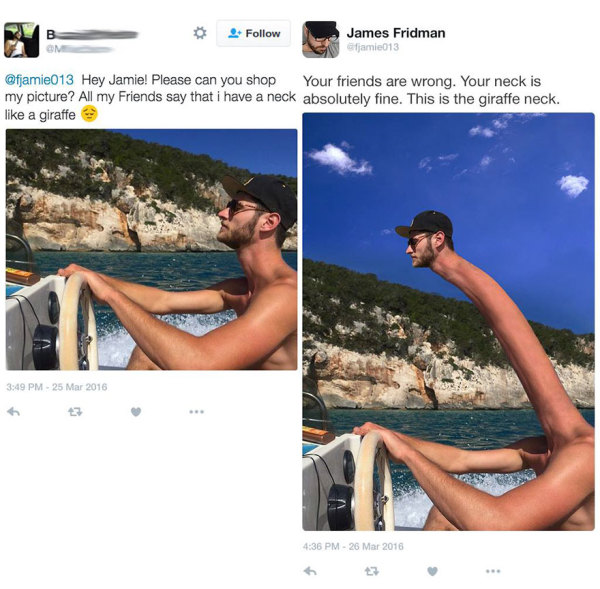 21.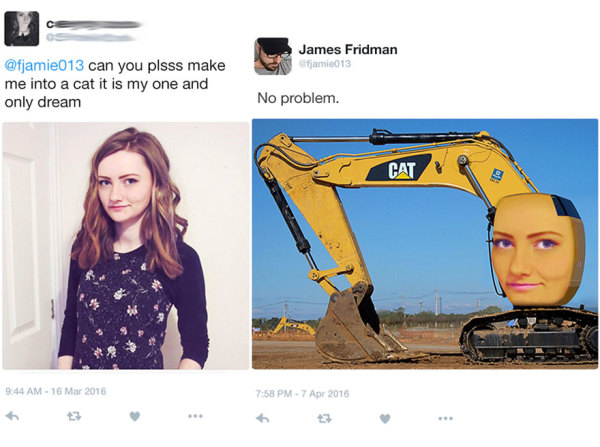 22.